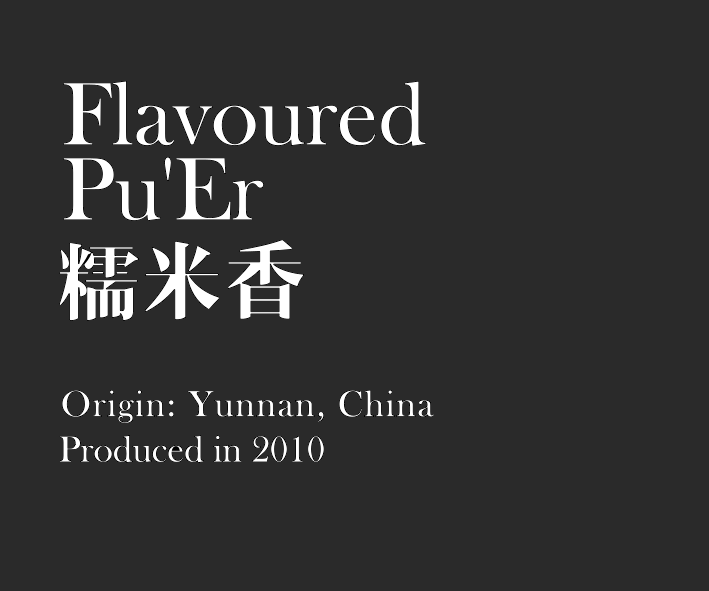 Nuo Mi Xiang (糯米香) is a flavoured ripe Pu'Er tea, scented with Nuo Mi Xiang herbs*, giving it a distinct glutinous rice fragrance. The dried Pu'Er tea leaves are stored together with Nuo Mi Xiang herbs before being compressed into tuocha. It comes in the form of mini tuocha, making it convenient for the on-the-go lifestyle. Harvested in Yunnan, China during during 2010 and aged for 8 years.
Tasting Notes: Sweet, earthy, mellow, Glutinous rice. *Nuo Mi Xiang herbs are also known as Semnostachya Menglaensis.
Recommended brewing guide
Temperature : 90-100 deg Celcius
Servings : 1 coin/mini-tuocha for every 250ml
Infuse duration : 1-2min
Re-infuse : Recommended 6-8 times
Note that all brewing tips serve as a guideline. Please feel free to experiment the brewing duration and serving size to explore your preferred brew strength and flavour!