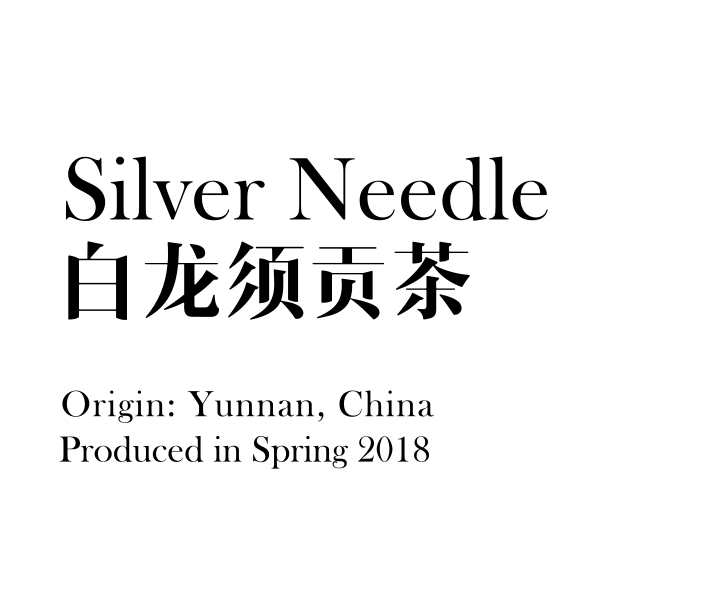 Silver needle, also known as Bai Hao Yin Zhen (白龙须贡茶), is the most famous white tea in the world. It is minimally processed where only the whole silver, needle-shaped buds of the tea leaves are picked and dried naturally. Harvested in Yunnan Province, China, during Spring 2018.
Tasting Notes: Mellow, sweet, vegetal and melon
Recommended brewing guide
Temperature : 90-95 deg Celcius
Servings : 4-5 tsp for every 250ml
Infuse duration : 1-2min
Re-infuse : Recommended 3-5 times
Note that all brewing tips serve as a guideline. Please feel free to experiment the brewing duration and serving size to explore your preferred brew strength and flavour!