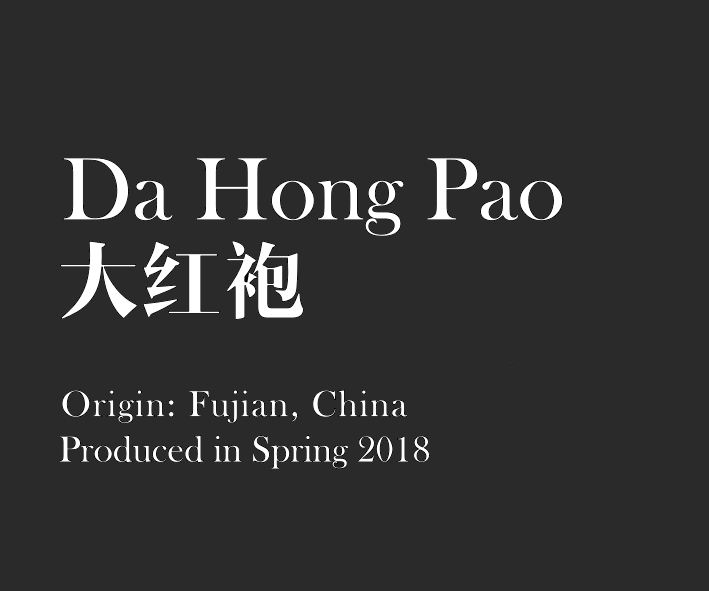 Da Hong Pao (大红袍), also known as Big Red Robe, is a famous Oolong sourced from Wuyi Mountain, Fujian. The leaves are fermented through withering and tossing and rolled before roasted. Harvested during Spring 2018.
Tasting Notes: Fragrant, floral and refreshing
Recommended brewing guide
Temperature : 95-100 deg Celcius
Servings : 4-5 tsp for every 250ml
Infuse duration : 10-20s
Re-infuse : Recommended 5-10 times

Note that all brewing tips serve as a guideline. Please feel free to experiment the brewing duration and serving size to explore your preferred brew strength and flavour!